This morning, I am now down 27 pounds...And I hit a major goal which was to be under 200.... Yes folks, I was over 200 (not happy bout that) But its reality! And why the hell not be real at this point. Struggling with IF is one thing, Being over weight is another. They are both tied to PCOS!
And Hell, Here's a pic from today's weigh in... For someone overweight that is losing, This is something to be proud of! We have been on our healthy lifestyle change since January 3rd! I am not restricting any crazy calories because my body needs to keep healthy while TTC.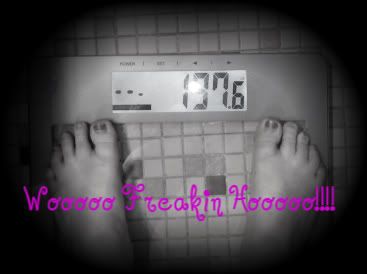 Have a wonderful fantabulous overly happy day!!!